Self Striping DK wool and nylon - Shop
Search:
---
A hardworking blend of 75% British superwash wool and 25% nylon.
The wool is sourced from UK flocks and processed in the UK. The yarn is spun in Yorkshire by West Yorkshire Spinners.
Each yarn cake is approximately 100g / 230m
This yarn can be machine washed at up to 30°C - however to keep your yarn and finished item looking as good as possible for as long as possible we do recommend hand washing. If you do decide to machine wash your garment please take time to check a sample first. We've tested this yarn in our machine (an Indesit) with Ecover detergent and it was fine - but machines and detergents do vary so please check before committing a finished garment to the washing machine.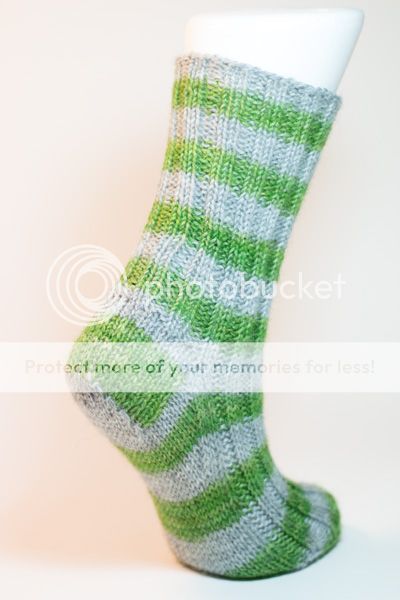 The sock shown was knitted on 48 stitches and 3mm needles, and there are 6 rows of colour in each stripe. The pattern is the Dk ribbed Sock pattern - buy it here
Products In This Category:
livepages::jquery();?>